I'm excited to share that renowned home-improvement guru Skip Bedell introduced STABLZ™ Tap to Adapt™ Technology to a national audience on FOX & Friends in a segment featuring the BORA® All-Terrain Sawhorse. The segment first aired on June 19, 2021. Watch it now:
When I first started talking to Skip about The BORA All-Terrain Sawhorse, he wanted a set to try out. He was an instant fan! And there's more to come!
The sawhorse is the first product in an innovative new line of all-terrain, wobble-free products by Affinity Tool Works for contractors, tradespeople, and DIY enthusiasts, featuring the new, patented Tap to Adapt technology. It is available at popular retailers including HomeDepot.com and Lowes.com.
Complete list of retailers carrying the All-Terrain Sawhorse.
About Skip Bedell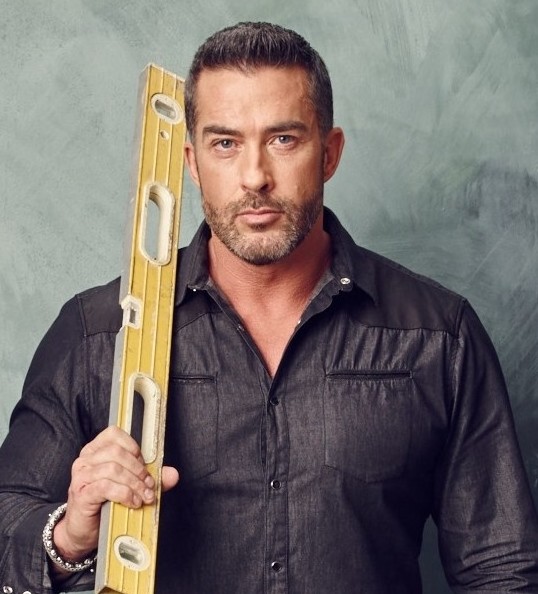 Skip Bedell is a licensed home-improvement contractor, brand expert, and television personality. He is the co-host of Spike's hit TV show, "Catch A Contractor," and you can see him regularly on FOX News Network's "FOX & Friends," giving home-improvement tips and product advice.
He represents several national brands as a spokesperson and runs his own home improvement business, specializing in all aspects of interior and exterior home remodeling. Skip dedicates his career to helping people create the home of their dreams and sharing his vast knowledge of brands and products that can improve your life.
He joined "FOX & Friends" as a regular contributor in 2015 and has appeared on over 100 segments. A fan favorite, he continues to appear more than any other home improvement expert / lifestyle contributor on the program. He presents nationwide at home and builder shows with engaging presentations including "How to Find a Contractor and Avoid Getting Scammed," "How to Renovate a Kitchen with Minimal DIY Knowledge," and "Easy Tips to Increase Your Home's Curb Appeal."
Skip lives on Long Island with his wife, Alison, and their many rescue cats and dogs. They enjoy spending time at home with family, riding motorcycles and taking trips in their RV, which Skip recently renovated himself.
Follow him on Twitter, Instagram, or Facebook, and check out SkipBedell.com.
Elevate your (product) customer experience — become a licensee today!
STABLZ™ Tap to Adapt™ Technology features a game changing, patented vertical support, triangular in shape, that adapts easily to any surface. A simple tap of the foot pivots the triangle resulting in four points of contact on any terrain. No bending over or tools required — it's that simple! Simple… but effective.
We have completed all the hard work. Working with engineers and up-and-coming engineering students at Otterbein University in Ohio, we have several designs already prototyped and tested, ready for market. And we can customize new prototypes to fit your company's exact needs.
If your company's products are elevated off the ground, STABLZ™ can be engineered to your needs and provide your customer all terrain convenience.
Learn more: